Foreign Films
Now Playing at Delray & Lake Worth - Famed author Marianne Winckler (Juliette Binoche) goes undercover to investigate the exploitation of the working class in Northern France. As she learns more about the plight of these workers, Marianne struggles with her deception towards them and tries to rationalize that it's for the greater good.

---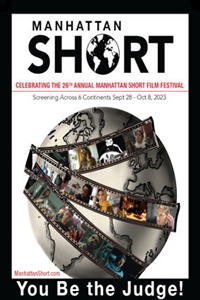 Manhattan Short Film Festival (2023)
Meet Founding Director Nicholas Mason at Delray
MANHATTAN SHORT is not a touring Festival; rather, it is an instantaneous celebration that occurs simultaneously across the globe, bringing great films to great venues and allowing the audiences to select their favorites.
If the Film Festival experience truly is about getting great works in front of as many eyes as possible, MANHATTAN SHORT offers the ultimate platform -- one that sees its films screened in Sydney, Mumbai, Moscow, Vienna, Cape Town to cinemas in all fifty states of the United States and beyond.
Thursday, Sept. 28 - Sunday, Oct. 8

Delray

Daily Showings

12:30pm

4:00pm

7:30pm

Lake Worth

Daily Showings

1:00pm

4:00pm

7:00pm
Meet Nicholas Mason at Delray
Manhattan Short Founding Director
Q&A's Following Screenings:
Thursday, September 28 at 7:30pm
Friday, September 29 at 4:00pm

Friday, September 29 at 7:30pm
LOCAL FILMMAKER MEETUP
Saturday, Sept. 30 at 4:00pm & 7:30pm
Q&A's EXCLUSIVELY AT MOVIES OF DELRAY